Downloading & installing the Everbridge app for Maroon Alert.
Search your app store for the Everbridge app. The app is published by Everbridge, Inc. and uses the following icon:


When you install and open the app, tap "Find an organization or subscription"


Type "mississippi" in the search bar at the top of the screen.
Next, tap the option with Maroon Alert:
​​​​​​​

Enter your MSU NetID & NetPassword to login:


Click "Done" for the app settings and approve any permissions the app may need.


The Feed screen will show any recent messages you have received.
​​​​​​​
Safety Feature Buttons
The app has several buttons to provide information or to allow you to report issues: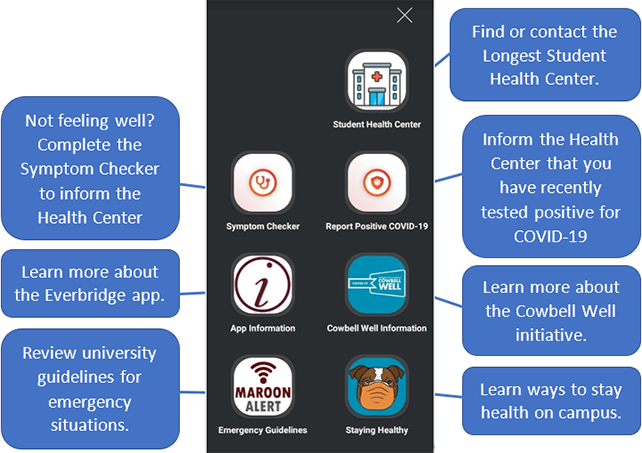 The look and content of these buttons may change as features are created or updated.
Daily Wellness Check
Your device will receive a notification each morning reminding you to complete the Daily Wellness Check. Simply tap on the notification to answer the question. You will soon receive a second notification indicating if you are cleared to go to campus or if you should stay home until you have contacted the Health Center.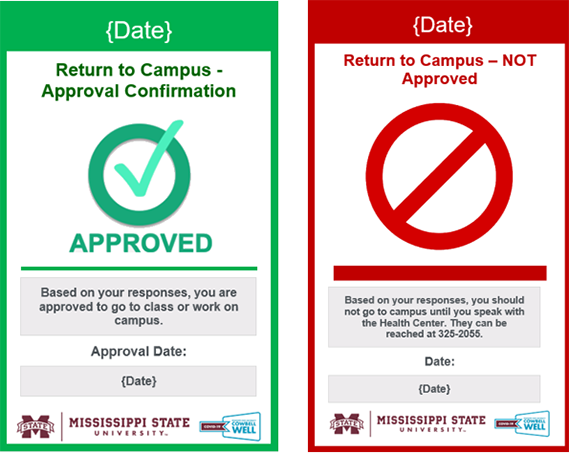 Please note: It may take up to 30 seconds before you receive your Wellness Check or Symptom Checker response.
Questions?
Contact the Service Desk if you need assistance downloading or installing the app.